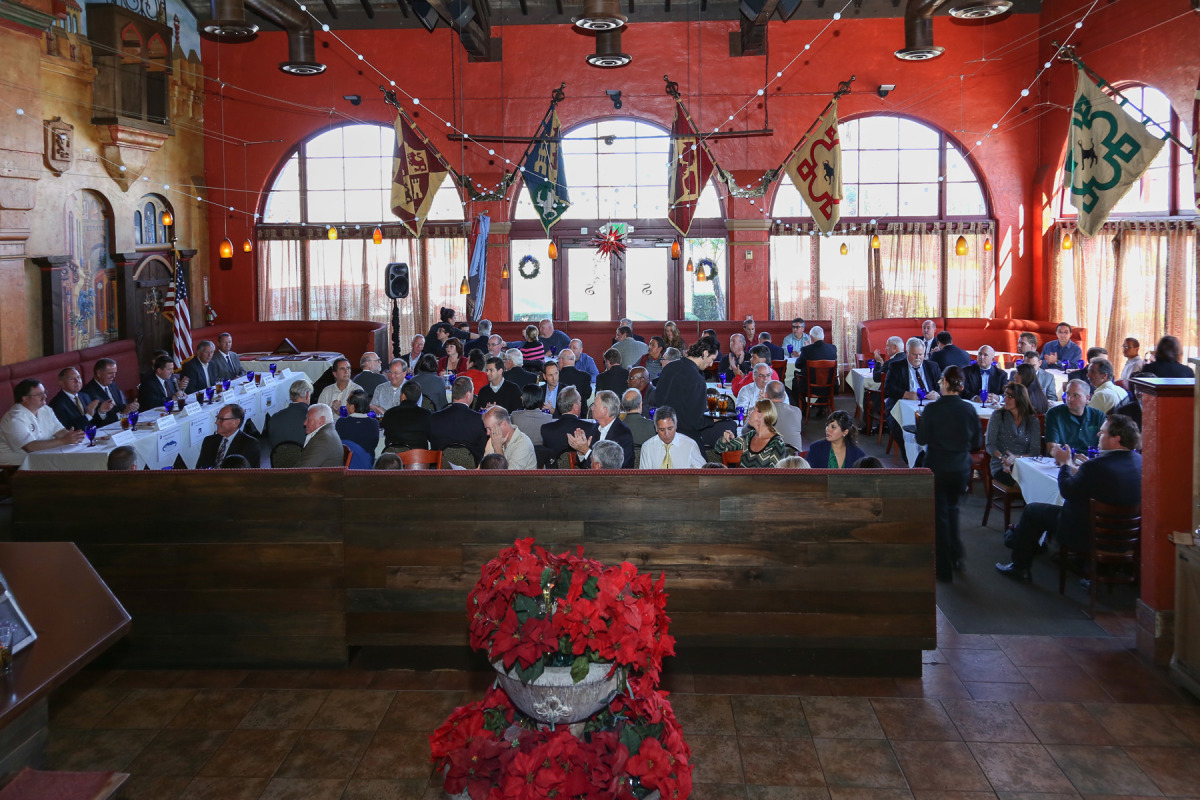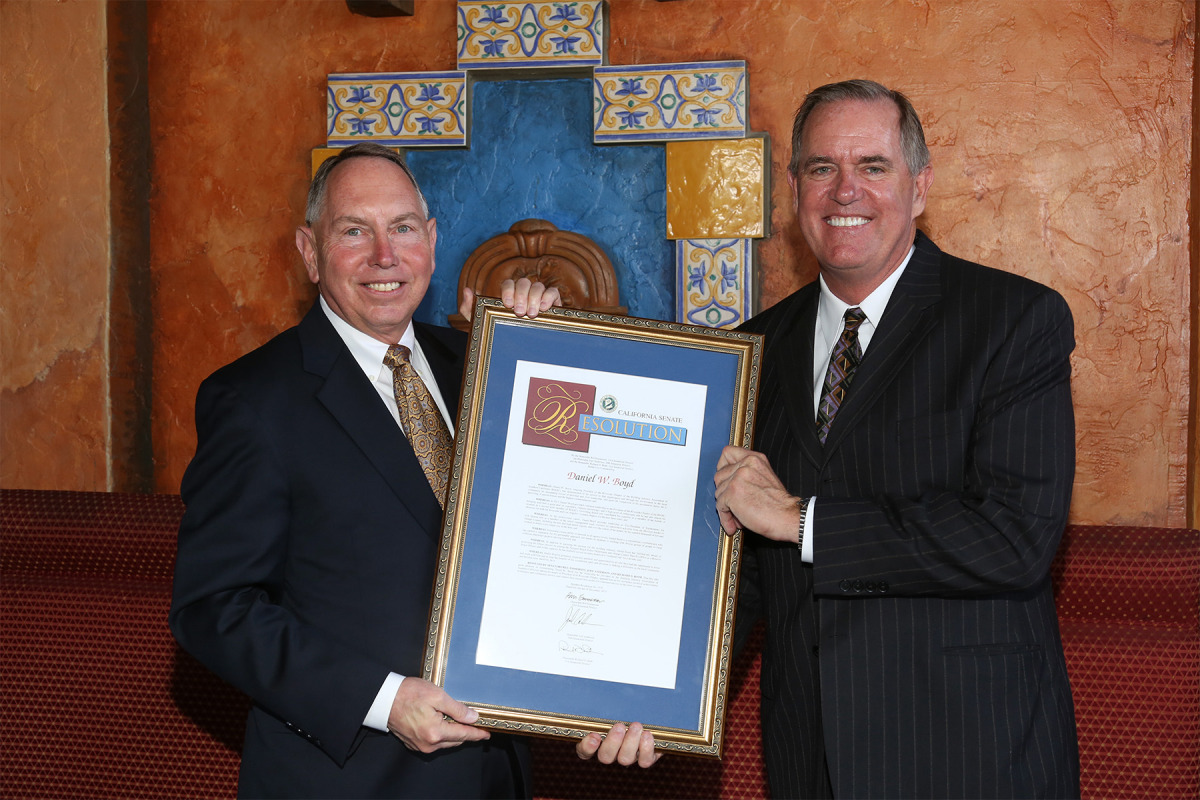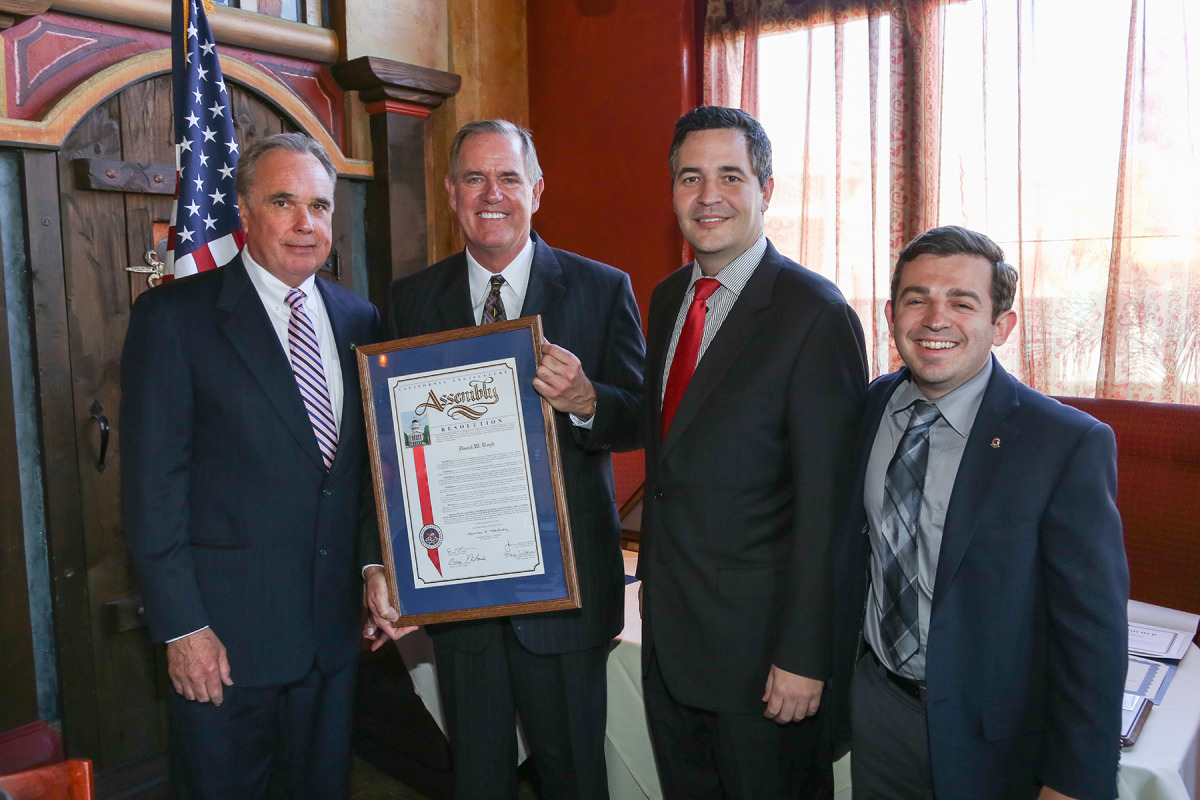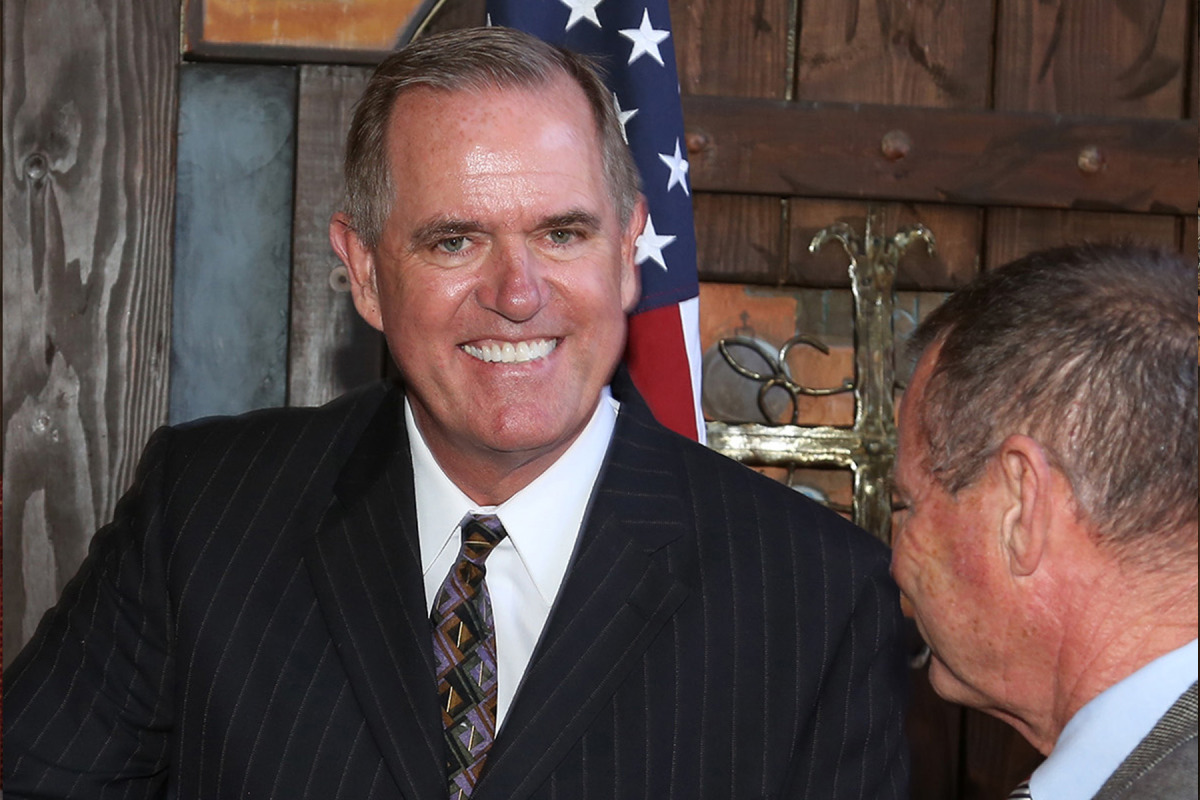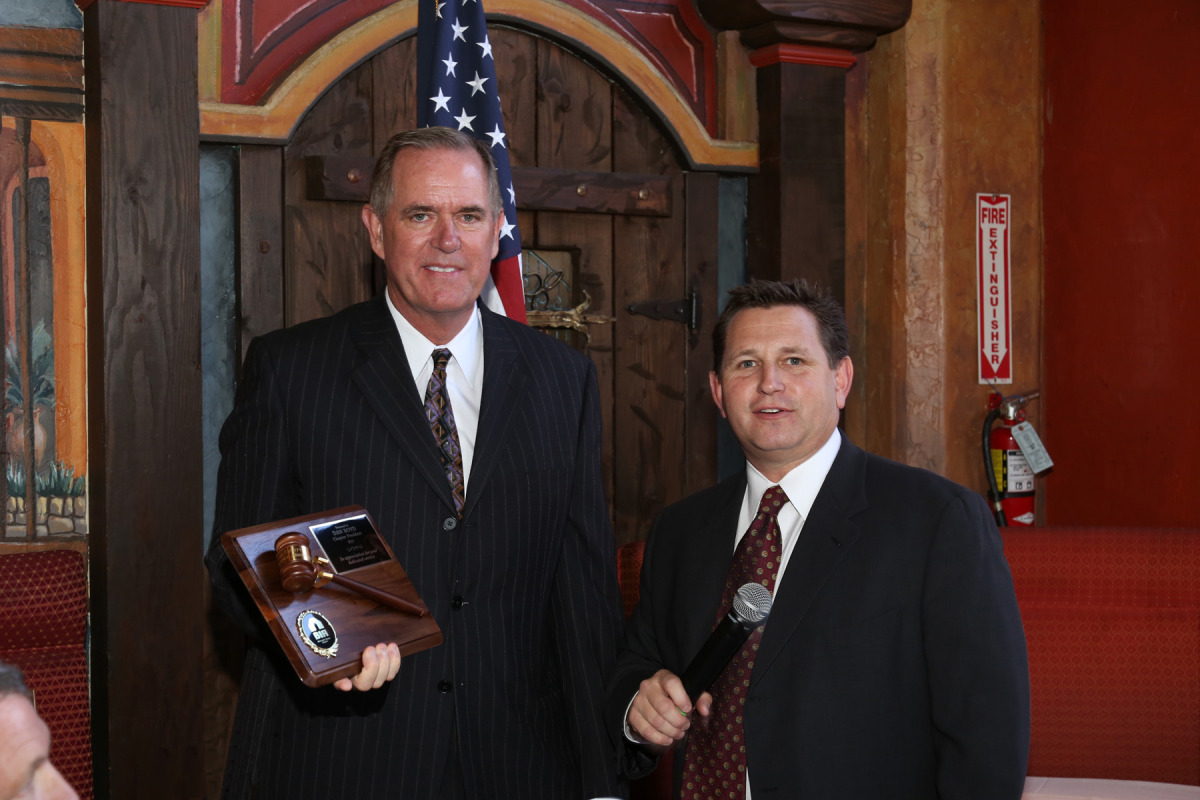 Wednesday, December 4th marked the last Legislative Affairs Committee (LAC) meeting in our 2013 series. It also served as our Annual Holiday Party and public farewell to Dan Boyd as President of BIA Riverside County. Arguably our largest LAC of the year we were fortunate enough to have the event sponsorship covered by the Western Riverside Council of Governments (WRCOG).

This LAC meeting featured keynote speaker Senator Richard Roth, Riverside's local freshman Senator. His perspective is particularly unique as a result of redistricting and election cycle convergences. Typically freshman legislators begin in California's lower House of Assembly, instead Senator Roth begins his tenure in the upper House of Senate as a consequence of recent term limit reform. Redistricting also put the City of Riverside in its entirety within the boundaries of the 31st Senate District. In his first bid for legislative office, it also was one of the most expensive legislative elections in California history.

Senator Roth discussed the pros and cons that he noticed from his personal experience as a result of term limits, noting that those in power and control in Sacramento may not necessarily be who you'd expect. In particular, besides the two parties, there is a resulting balance of power between Legislators, special interest stakeholders and key full time staff. The Senator also stated his positive outlook on the movement of a bill to, at least in part restore VLF funding to the state's newest cities that were hardest hit and all reside in Riverside County. We appreciate his opposition to Asm. Atkins Inclusionary Housing Bill which passed both houses but was ultimately vetoed by Governor Brown. We thank Senator Roth for joining us and wish him continued success.
Several key attendees showed up to join us in thanking and honoring Dan Boyd for his past year of service as President including the Office of Congressman Ken Calvert, Assemblymembers Mike Morrell and Eric Linder, Supervisor Kevin Jeffries, Sheriff Stan Sniff and District Attorney Paul Zellerbach as well as several local elected officials and community leaders. We thank everyone for joining us and honoring what has been a positive and productive period of growth for our industry under the helm of Dan Boyd.

However, Dan's leadership will live once again as he assumes the Presidency of BIASC for 2013-2014. Thank you Dan for your continued service to BIA Riverside County, BIASC and our industry at large. Dan will continue to serve at the chapter level as Immediate Past Chair and we look forward to working with him in his new capacity.

Once again thank you to our sponsor WRCOG. We wish you all a Merry Christmas and Happy Holidays.